Keeping Electronics Out Of Landfills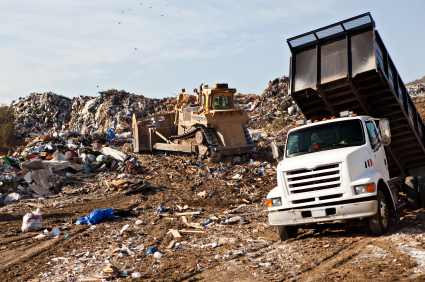 After a business or person contacts a electronics collection company and has equipment such as computers or video monitors picked-up, what happens next?
How is electrical equipment recycled?
Are computers, hard drives, scanners, video monitors and other electronics devices simply tossed into landfills?
When it comes to the more common items recycled, such as aluminum cans, the items do not require any form of separation or sorting. Since the cans are composed of a single material (aluminum), recycling facilities have a easy time taking the material and placing the recycled product into recirculation. Unfortunately, e-waste is not composed of a single material like how aluminum cans are, making the recycling process much more complex.
The Process Of Recycling E-Waste
Computers and other electrical devices are composed of various electrical components, including copper, gold, alloy, titanium and other metals. Since many of these components can be hazardous for the environment, electrical recycling companies want to do everything possible to make certain e-waste avoids life at a landfill. Companies such as San Diego Electronics Recycling understand that the most environmentally-friendly solution for e-waste and electrical devices is to reuse as much of the products or components as possible. Therefore, if the electronics product as a whole is still functioning and capable of being a beneficial tool for a local charity or other organization, San Diego Electronics Recycling will take every measure to find the computer, scanner or other gadget a new home. When electrical equipment such as computers and televisions are not salvageable, the tiny components that have value are reused in an alternative capacity or sold as scrap.
The most eco-friendly option is always to take unwanted or out-dated electronics and find the devices new homes where they can continue being used for productive purposes. When reuse is not an option, material from electronics can be utilized for a number of different products. The great thing is that the majority of the components can be reused for new electronics devices because the components, such as plastics material, are already in the proper format to be used for electrical equipment.
Waste That Makes It To Landfills
Electronics recycling experts estimate that 99% of all e-waste is either reused or recycled. That leaves an estimated 1% of material left nowhere to go but the landfills. This unused material can often consist of material such as the wood paneling on older television sets. Although it is estimated that approximately 2% of e-waste material occupies all landfill space, at the same time it also accounts for 70% of garbage recognized as hazardous or toxic. Therefore, proper disposal of e-waste is very important in helping keep hazardous materials out of landfills.
San Diego Electronics Recycling works with local companies throughout Orange, Riverside, San Bernardino and San Diego counties to reduce the amount of toxic waste in landfills. By emphasizing the value on reuse of electrical devices, San Diego Electronics Recycling is able to help the local community by putting usable equipment in the hands of those who need it most.