Photographer Chooses Collection Over Resale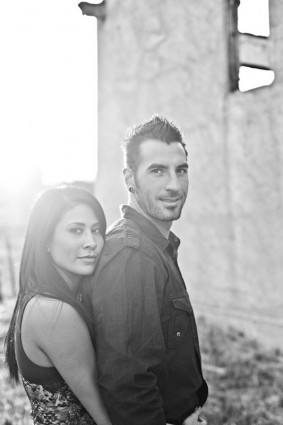 It is said that small businesses are the driving force of the economy. Although  being a small business owner can result in flexible hours and scheduling, it can also come with uncertainty and long hours without financial gain. No small business owner understands this more than a professional photographer.
Professional photographers have to conduct their own marketing, build a website, photo blog, invest in camera gear, lighting equipment, external hard drives and high-powered computer systems. They need to meet clients, capture timeless photographs and edit for hours. Since digital photographers spend so much time in front of a computer monitor conducting business, they often go through an upgrade process every few years. One local Temecula wedding photography company that recently upgraded their external hard drives and iMac computers was Rock this Moment Photography, and they contacted San Diego Electronics Recycling to collect the electronics equipment.
"Living through the digital web world is something that all of us professional wedding and portrait photographers do on a daily basis", explained the owner of Rock This Moment Photography. "Since operating online is such a large component of the daily grind, professional photographers understand the value of having ultra-fast CPUs, digital printers and computer systems. When Rock This Moment recently with through the process of upgrading equipment, we contacted San Diego Electronics Recycling to collect a number of old scanners, external hard drives and iMac computer systems. What was so great about the electronics collection company was that they hauled the equipment away at no cost, and we're able to give the equipment to a local non-profit organization that could be the equipment into a positive use."
San Diego Electronics Recycling makes an effort to not only work together with medium and large businesses in need of e-waste collection, but also small businesses such as wedding photographers, heating and air conditioning companies and an assortment of other local service-based operations. There are numerous small businesses throughout San Diego and Riverside County such as Rock This Moment that routinely upgrade computers, scanners, external hard drives and other technical equipment. San Diego Electronics Recycling works in tandem with these small businesses to responsibly and safely collect the potentially dangerous electrical computer equipment, and majority of the time is able to find a good home for the devices with a local non-profit organization, charity or other source.
Small businesses interested in having out-dated computers, CPUs, hard drives or other equipment collected can contact a electrical waste professional at San Diego Electronics Recycling for a free consultation.